Unique Rain Chains for Your Home
Lessard's Rain Gutters offers a wide variety of rain chains for your home, in different shapes and styles to suit your budget and style preferences. Rain chains originated in Japan, where they have been used for centuries, and function as a type of downspout to direct water into a drain or rain barrel.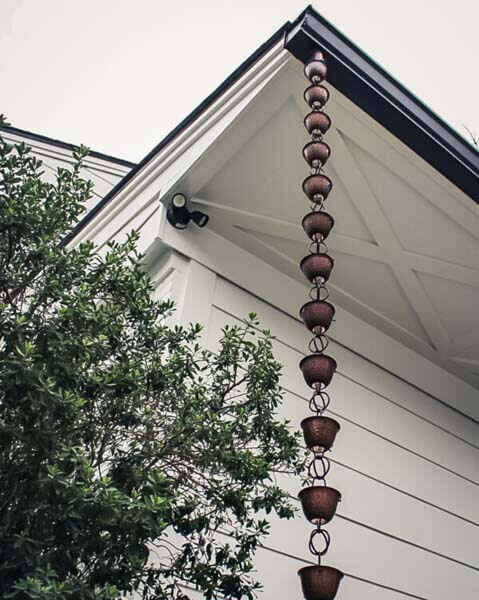 Rain chains attach to your gutters and collect rainwater in a rain barrel or a basin so you can use in your garden (or for any other use you can think of), or they can drain into the ground. If you're considering rain chains for your property, our experienced and knowledgeable team can help you decide if these decorative and functional additions to your home would be the right decision.
How Does a Rain Chain Work?
Rain chains have two styles: cups and chains. With a chain, water from your gutters essentially runs down the chain, which can lead it to a barrel, basin or drain. With cups, small cups linked together collect water; once one cup is full, the water spills into the next cup, moving down the series of containers.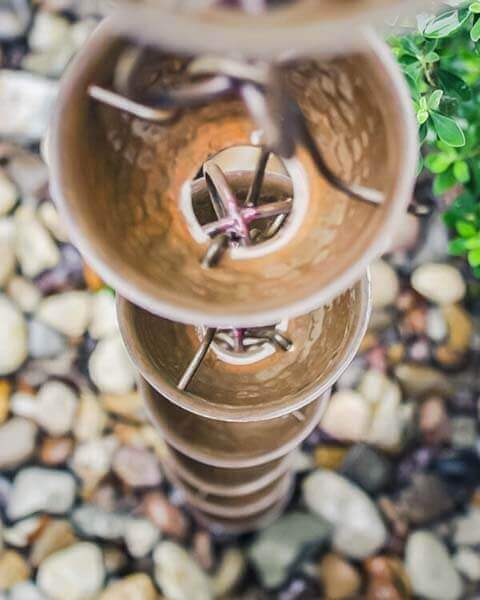 With rain chains, there must be a container or drain at the bottom to prevent the water from collecting around the foundation. Homeowners find rain chains useful when they use collected rainwater for irrigation or other purposes around the home.
Benefits of Rain Chains
A rain chain doesn't just provide a unique aesthetic value to your property. It also makes a beautiful sound as the water moves through it, which some people find soothing.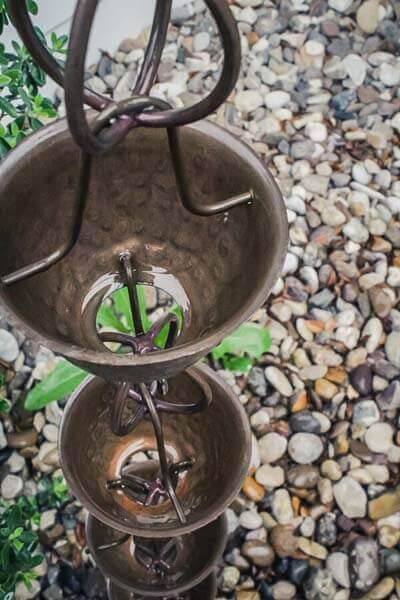 Rain chains are also less likely to clog than downspouts and are virtually maintenance-free. You can even choose materials such as copper that are durable and will wear well over time, for a lasting investment.
You have the option to replace one or two of your downspouts with a rain chain – for example, in areas where you'd be more likely to hear the sound, such as outside a front or patio door – or all of your downspouts.
Find Out More Today
Find out more about rain chains from Lessard's Rain Gutters by calling us at (210) 480-0009 . You can also let us know how to reach you using our online contact form.