About Lessard's Rain Gutters
Lessard's Rain Gutters started in Granbury, TX, in 1979, with Rodger Lessard as the original owner. In the 1990s, Charles Gallagher, who lived in west Texas, decided to move and purchase Lessard's Rain Gutters. His decision was motivated by his elderly parents, who needed assistance and were in poor health.
Charles had two sons he started training to work in the company at age 12. His eldest son, Chaz, continued to work for the company every summer until he graduated from Texas A&M. Chaz continued to provide gutter installation on the weekends, in addition to his career as an Environmental Engineer. He eventually left his corporate job and started his own gutter company, Lessard's Rain Gutters II, LLC, that services the New Braunfels and San Antonio areas.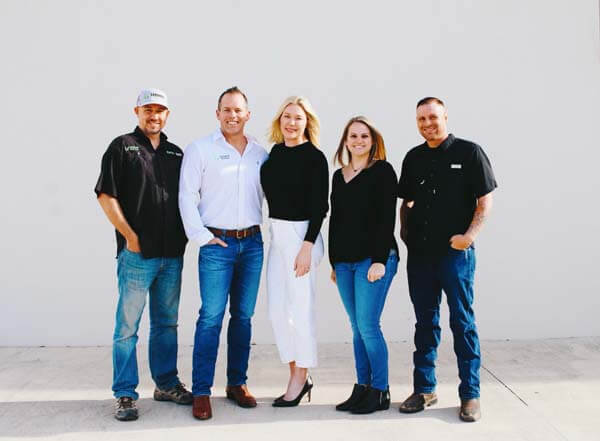 Executive Biographies
Chaz Gallagher, President/Operations Director
Chaz Gallagher was originally born in New Braunfels but grew up in Granbury, where he began learning the gutter trade at age 12.
Working every summer for his father, he eventually began leading his own crew at age 16. After graduating high school, he left to attend Texas A&M of College Station, where he earned a Bachelor of Science degree in Bioenvironmental Science. After graduating, Chaz began his career at Alamo Cement, located in North San Antonio, as an Environmental Engineer.
Over the years, Chaz started his family and began to establish roots in the New Braunfels community. After 10 years with Alamo Cement, Chaz began to grow tired of the corporate life. He decided to pursue his entrepreneurial dreams and, with God's help, opened up Lessard's Rain Gutters II in New Braunfels.
Chaz loves saltwater fishing and vacationing on the coast. He also enjoys spending time with his two young boys and amazing wife. He feels blessed to live in such a wonderful part of the world.
Erin Gallagher, Billing & Schedule Coordinator
Erin Gallagher grew up in the small east Texas town of Marshall. She left east Texas to attend Texas A&M in College Station to pursue a degree in Communications with a minor in Business. After graduating, Erin moved to New Braunfels to begin her career at Wisenbaker Builder Services. For seven years, she worked as an account manager for Wisenbaker in the Central Texas Division.
After the birth of her first son, she left Wisenbaker to pursue a part-time job at Lessard's Rain Gutters. As Lessard's Rain Gutters has grown over the years, she now works full-time managing the scheduling and billing department.
Erin enjoys spending her time with her two beautiful boys and best friend, her husband. She is a huge foodie and loves trying new restaurants around town. She and her family also love taking advantage of all the beautiful parks, rivers and lakes located in Texas Hill Country.
Randy Benson, Estimating & Project Manager
As a native of Chicago, Randy moved to south Texas in 2005 and has called New Braunfels home ever since. He worked for Lessard's Rain Gutters part-time from 2014 to 2016, and then came on board full-time in the spring of 2017. Having measured over 4,000 homes for gutters, Randy proudly refers to himself as a gutter expert. Randy prioritizes his faith and his family, serving his local church and loving his wife and three kids.
Nicole Purdum, Office Manager
Nicole grew up locally- right here in New Braunfels, TX! She graduated from Texas State University in December 2016 with a Bachelor of Business Administration, majoring in Management. Nicole has been with Lessards since February of 2021. Prior to that, she worked in apartment staffing for 3.5 years and restaurant management for 4 years.
Nicole married her high school sweetheart, Justin, in 2017. Together they have planted their roots in New Braunfels and are enjoying raising their family in the town where they grew up. In her free time, Nicole enjoys spending quality time with her husband, their two children, and their 3 dogs. She loves being with friends and family and won't pass up an opportunity to soak up some fresh air!
Schedule a Free Gutter Installation Estimate
Our friendly and professional team is here to assist you with all your gutter installation needs. Call Lessard's Rain Gutters at (210) 480-0009 to book your complimentary estimate or use our contact form to reach out today.